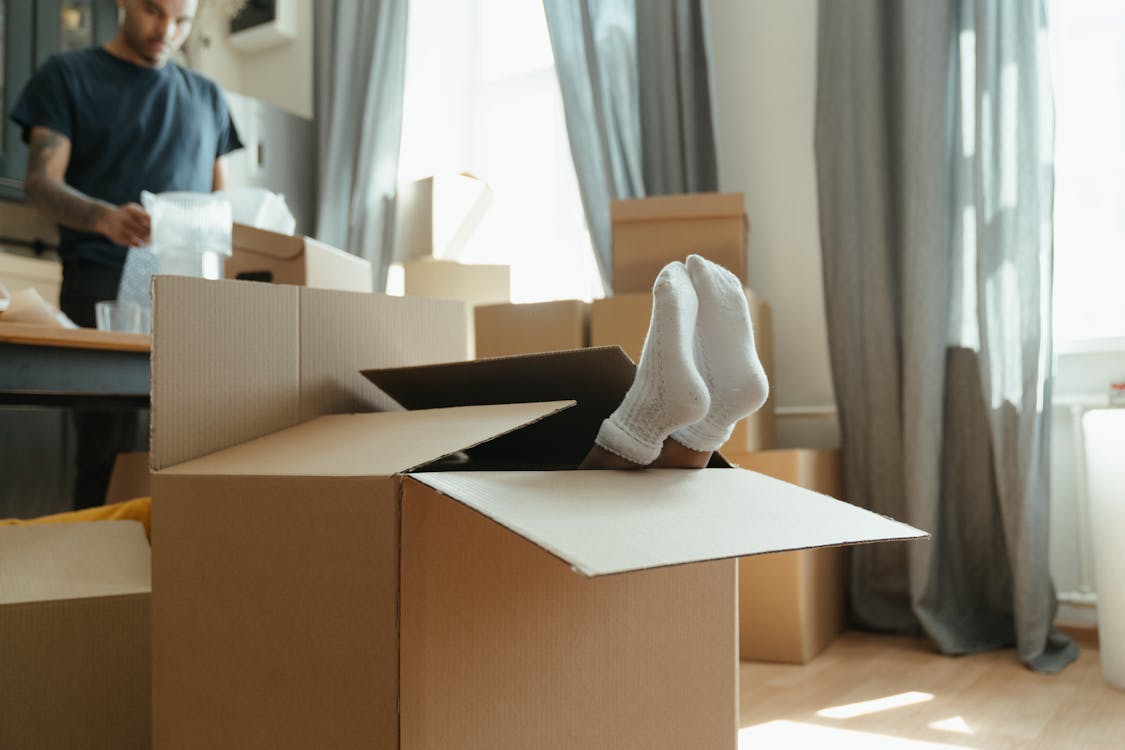 Image via Pexels
Relocating for a new career opportunity can be an exciting and rewarding experience, but it can also be stressful and overwhelming. To ensure a successful career-related relocation, it's important to plan ahead and take the necessary steps to make the move as smooth as possible. Here, Sol Mar Real Estate Investments presents some tips to help you pull off a successful career-related relocation.
Start Planning Early
Planning early for a career-related relocation can reduce the stress and uncertainty that often come with such a major move. It allows for ample time to research the new location, identify job prospects or networking opportunities, and secure housing. Additionally, preparing in advance can also provide the opportunity to save money or negotiate relocation benefits with an employer.
Establish a Moving Budget
Setting a budget for a career-related relocation is an important step to ensure that expenses are accounted for and financial goals are met. This process begins with estimating the costs associated with the move, including housing, transportation, food, and any other necessary expenses. It's important to seek out multiple quotes and price comparisons for items such as shipping or moving services.
Carefully Research Home Prices
The cost of living can vary greatly from one area to another, and housing prices can have a significant impact on your finances. Researching home prices and rentals can help you avoid surprises and make an informed decision about where to live. You can use online tools and resources to compare home prices in different neighborhoods.
Additionally, it's important to consider factors like commute time, proximity to amenities, and the quality of schools in the area.
Find Employment First
When you're considering relocating for your career, it's critical to find a job before you move. There are several reasons for this. Relocating without a job offer puts a financial strain on you and your family. It's also important to consider the job market in your target location and whether your skills align with the available opportunities.
Starting your job search early gives you time to research employers, tailor your resume and cover letter to specific job postings, and network with people in your target location. You can try this listing for various free PDF tools that will help you to convert, edit, or merge pages for your resume and digital portfolio to feature your accomplishments. 
Take Steps to Stay Organized
Staying organized during the move can help make the process easier and less stressful. Make a checklist of everything you need to do before, during, and after the move. This can help you stay on track and ensure that everything is done in a timely manner.
Loop Your Children in on the Changes
If you have children, it's important to talk to them about the move and help them adjust to their new surroundings. Take them on a tour of their new school and show them around the new community. This can help them feel more comfortable and make the transition easier.
Connect With a Reputable Real Estate Agent
It's also a good idea to connect with a local real estate agent. You can work with a real estate professional from Sol Mar Real Estate Investments who can help you to navigate the local real estate market and provide you with expert advice on the best neighborhoods, schools, and amenities for your needs. With their help, you can find a home that meets your budget and lifestyle, and you can be confident that you're making a sound investment in your new community.
Timing Is Everything
The timing of your move can play a big role in how successful your relocation is. Consider factors such as weather, job start date, and school schedules when planning your move. This can help you avoid potential roadblocks and make the process smoother overall.
Make a Successful Transition
Relocating for a new career opportunity can be a challenging but rewarding experience. By planning ahead, setting a budget, researching average home prices, and working with a real estate agent and career coach, you can ensure a successful career-related relocation. Remember to take it one step at a time and to ask for help when you need it. Good luck!